Mr. Phipps visited the bank to learn about money. Now let's make our own play money craft!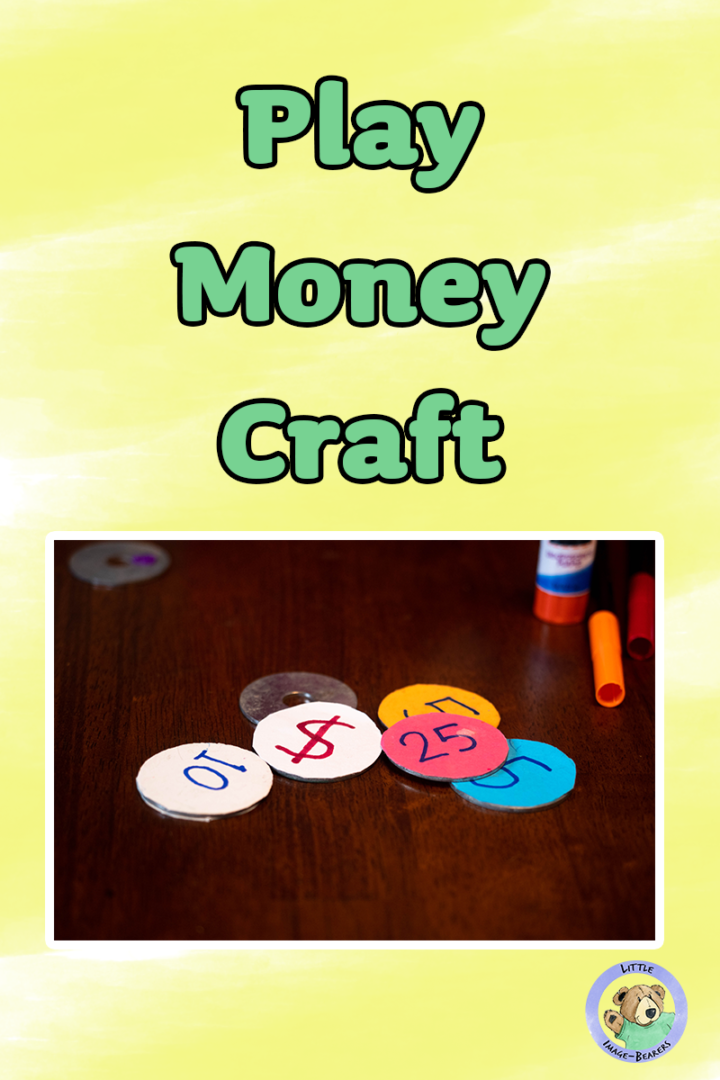 In season 1, episode 2 of Little Image-Bearers, Mr. Phipps visits a local bank to learn about money. He has a gold coin worth $60 and he withdraws $60 from the bank to compare how they look. The biblical lesson of the episode is that because God made us (Psalm 139:13-14) , we have intrinsic value, and we are worth far more than any amount of money.
To help kids understand money a little better, Mr. Phipps takes the time to make his own money out of metal washers and paper, and pretends to purchase a Bible. As your kids have fun making their own money, use this time to teach them that while money is important and valuable, they are even MORE important and valuable because of the value God placed in them.
Supplies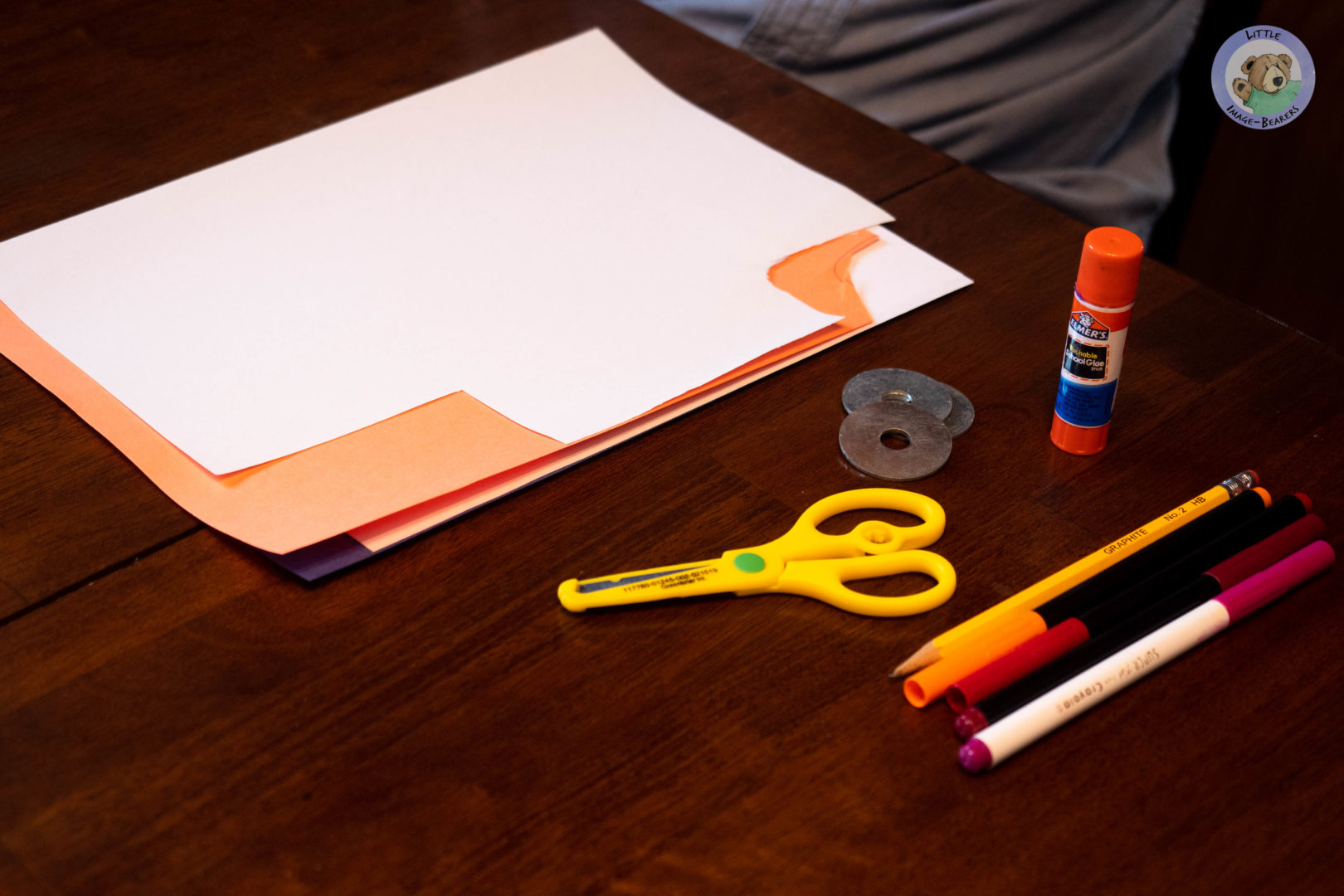 Metal washers
Various colors of paper (pre-cut for younger children)
Scissors
Glue stick
Marker
Instructions
Trace around the metal washer on a piece of paper, then cut out the circle. Repeat so that you have two circles of the exact same size.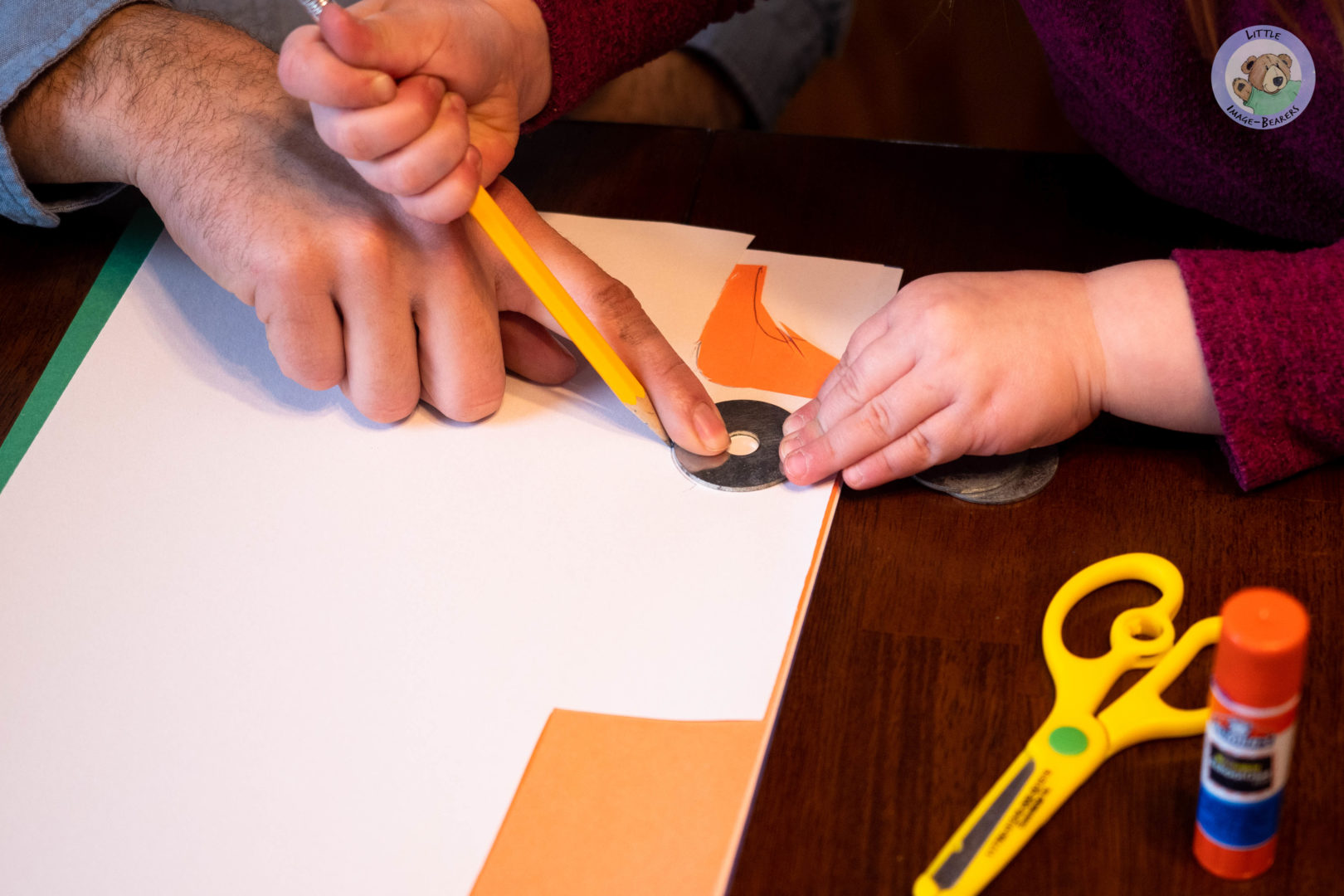 Glue one circle on one side of the coin, and the other circle on the other side.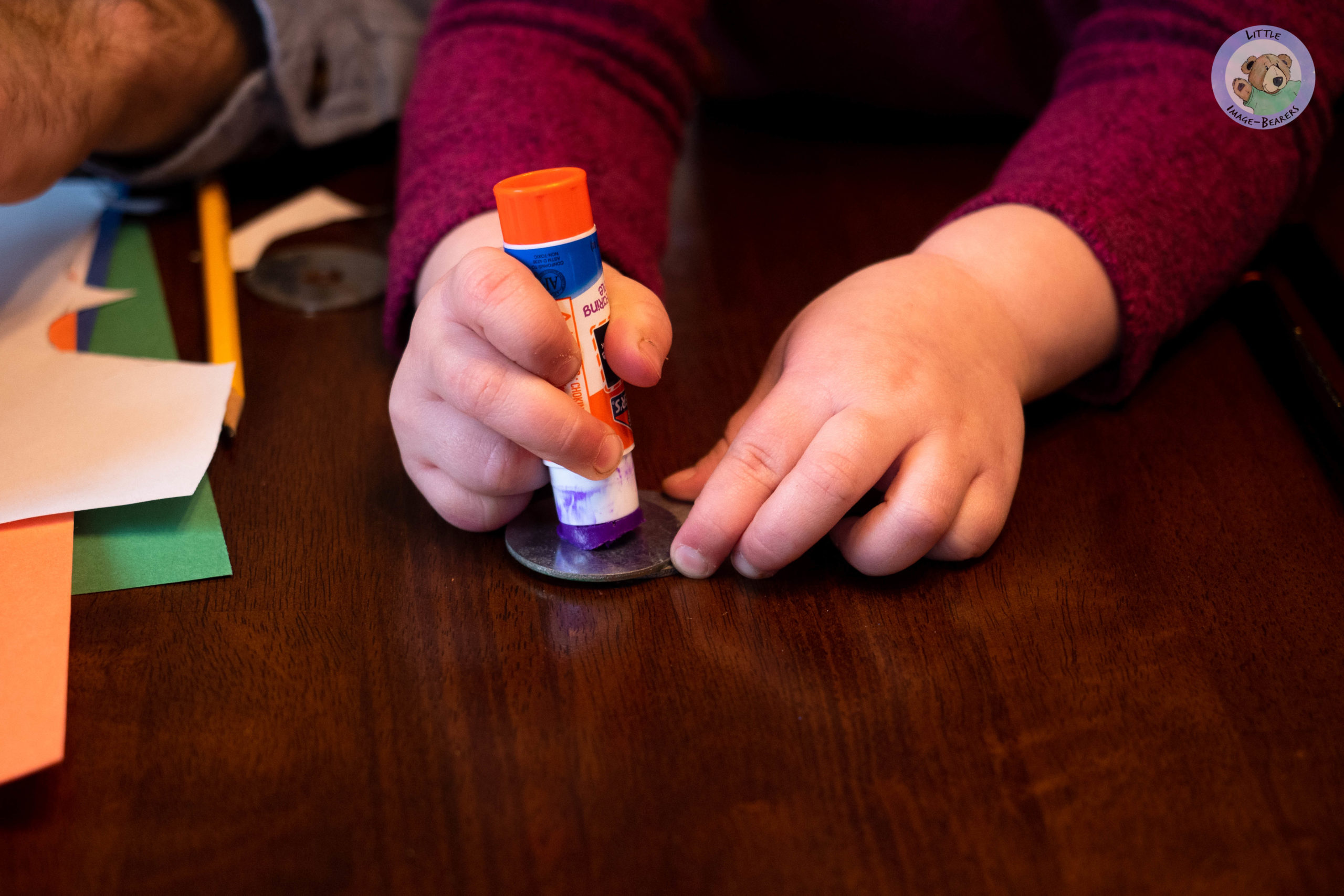 Using the marker, write your desired amount on the coin (1, 5, 10, 25).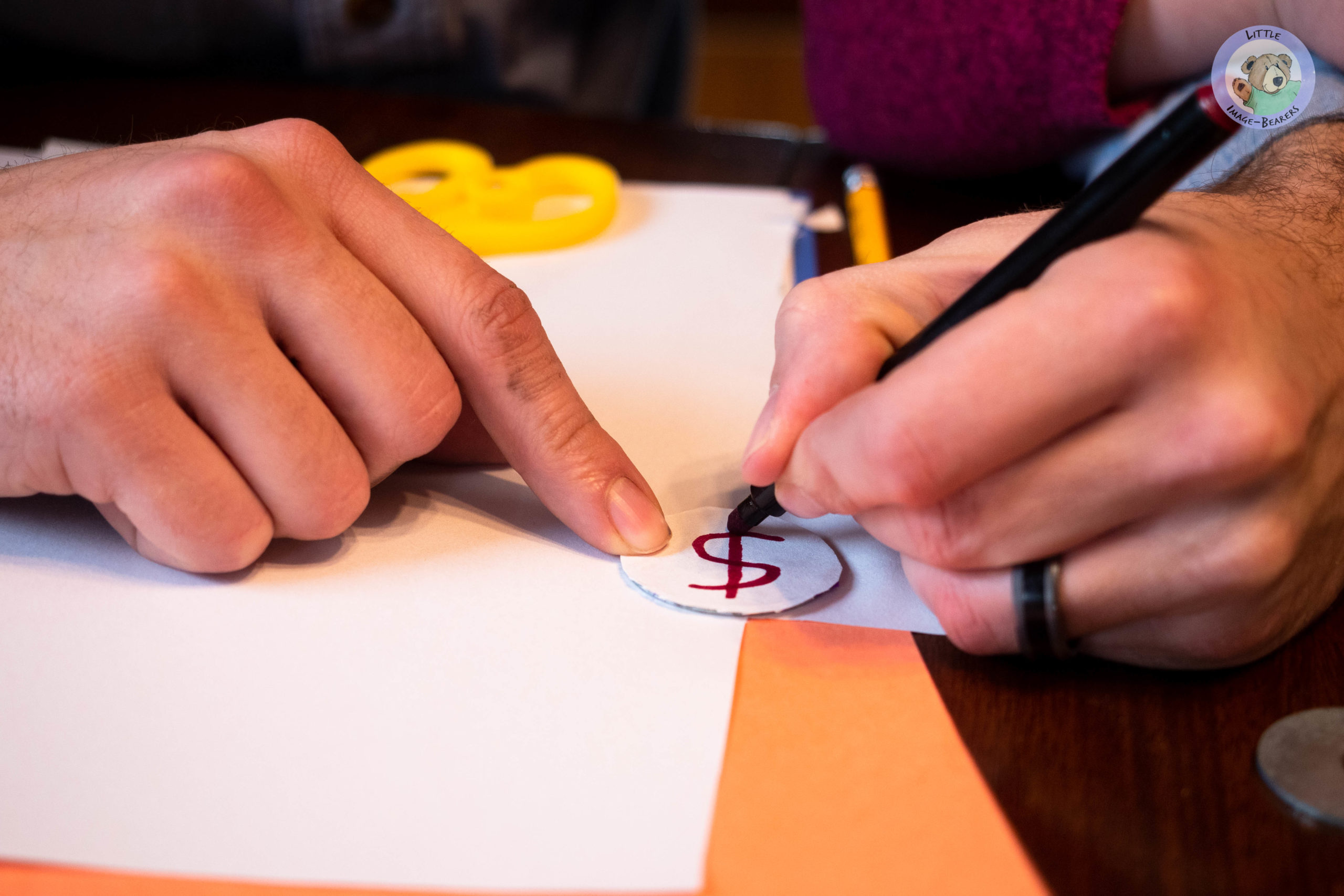 Start spending your "money"!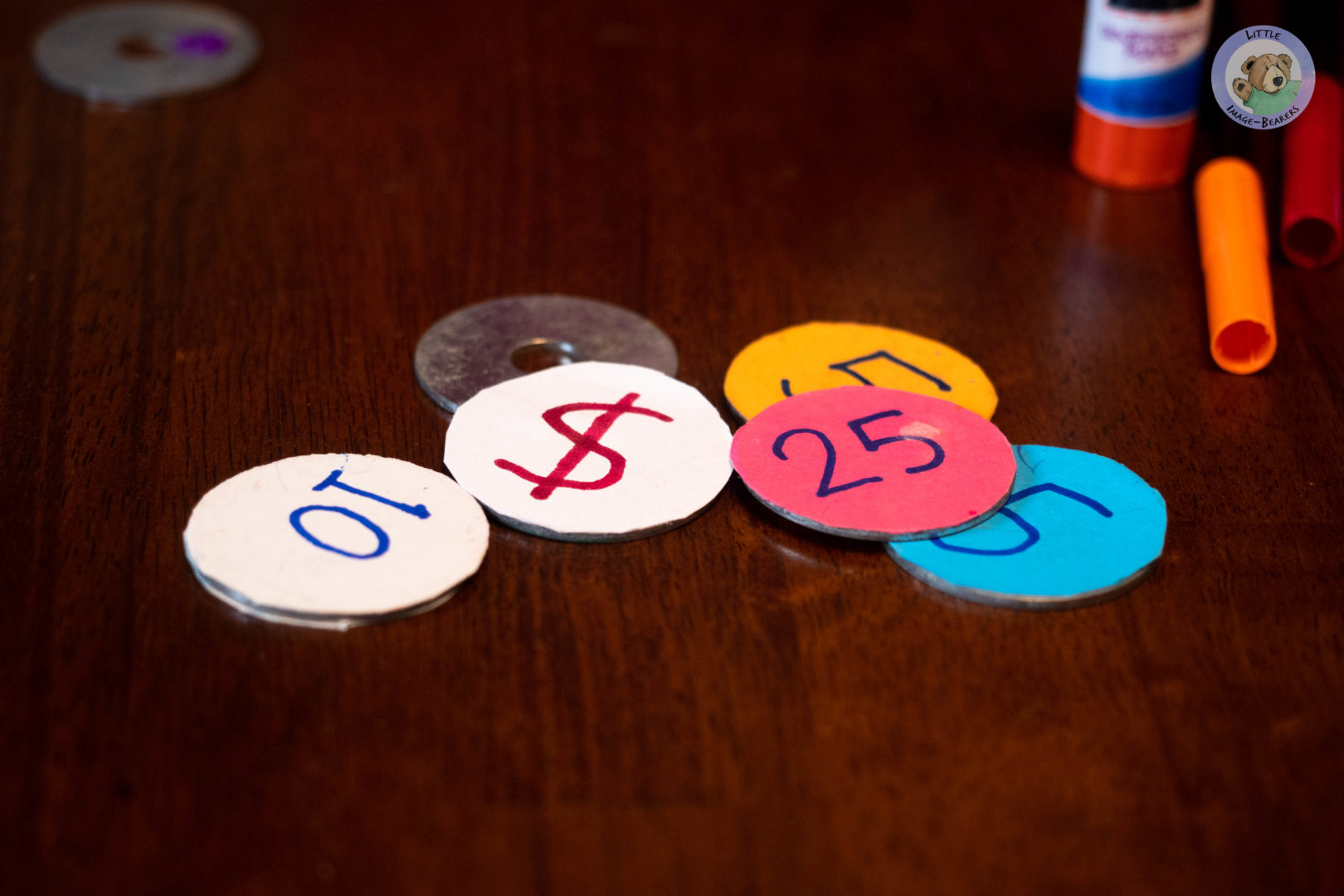 This play money craft is easy to make and demonstrates to kids the value of money, which gives you a great starting point to talk about their own value. We hope you and your kids enjoy it!
And be sure to check out Little Image-Bearers season 1, now available on digital and DVD!