Now introducing Little Image-Bearers!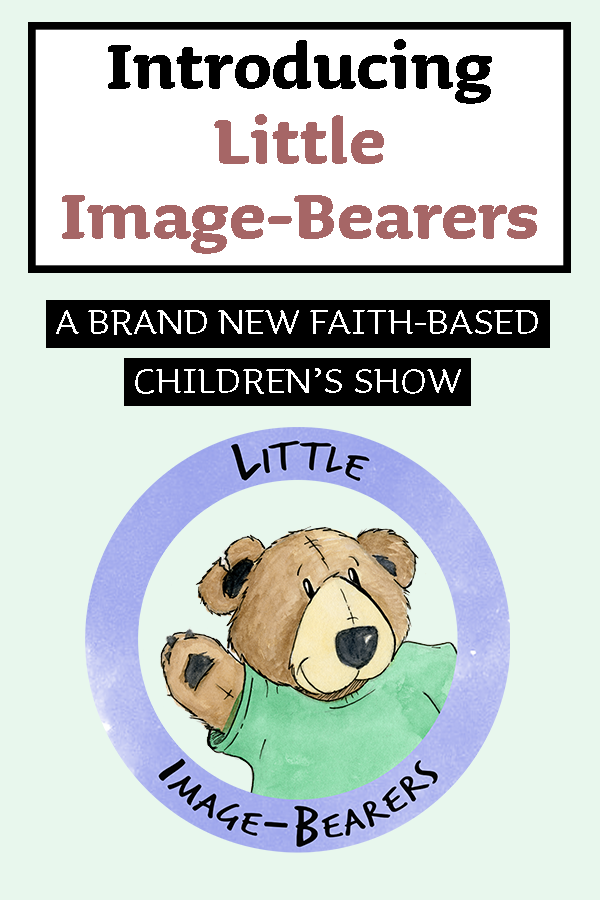 Little Image-Bearers is a faith-based children's show designed for children ranging from ages 2-8. Each episode introduces an interesting and unique item to explore, a simple puppet pretend story, and a fun "try it yourself" project. Each aspect of the show is designed to point towards a biblical concept discussed at the end of the episode.
The first season of Little Image-Bearers is seven episodes long, and covers the following biblical concepts: being made in the image of God, intrinsic value, self-worth, aiming for the mark that God has set before us, knowing God as our Creator, right and wrong, having a standard for our choices, and valuing what is on the inside of a person. Though the series is simple, it is designed to have a calming and peaceful effect on children while sharing the powerful truths of God's Word.
The show features Mr. Caleb Phipps as the host. A father of young children himself, he understands how to relate to children on their level without watering down the Word of God. His heart shines through in each episode as he invites the viewers into his living room to have fun learning, exploring, and discovering who God is.
Since children from different walks of life will be enjoying Little Image-Bearers, the experiments and items to explore will introduce many of them to new concepts. They will investigate playdough, a genuine gold coin, an original painting, a ruler, a fire starter, batteries, bows and arrows, and much more with Mr. Phipps.
In each episode, viewers will enjoy going into puppet pretend to have fun with the show's other main characters, Bobo Bear and Lala Redhead. These loveable puppets are the comedic relief of the show, yet they also present and reinforce the biblical concepts in a different and entertaining way. While the puppets have adventures such as making a volcano and building tables, they also learn lessons about valuing what's on the inside and realizing that your worth isn't in what you do or don't do. With important lessons and endearing characters, puppet pretend is sure to be a favorite segment of both young and old viewers alike.
Creativity and learning are a big part of Little-Image Bearers. Throughout the first season, viewers will learn how to grow salt crystals, design a coloring page, and make their own play money. They will also create their own puppet, paint a picture, connect the dots, and learn how to shoot rubber bands at a target. Each of these fun projects also go right along with the faith-based lesson of the episode.
Little Image-Bearers is a show for all ages, but it is made especially for the little Image-Bearers.
Watch the trailer below for a sneak peek into the show!